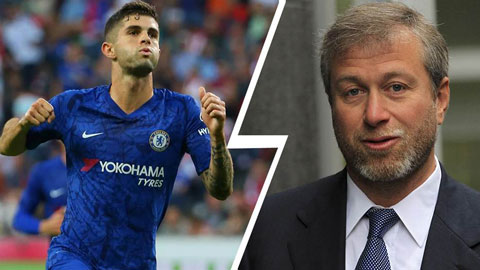 Chủ sở hữu của Chelsea đã có mặt trên khán đài tại Red Bull Arena khi đội bóng của ông giành chiến thắng 5-3 trước RB Salzburg trong trận giao hữu áp chót ở mùa Hè. Đó mới chỉ là trận đấu thứ 3 trong năm 2019 mà Abramovich dự khán và cũng là trận đầu tiên với Frank Lampard là HLV trưởng.
Pulisic
đã có một màn trình diễn ấn tượng khi lập 1 cú đúp. Các bàn thắng còn lại được ghi do công của Ross Barkley, Pedro Rodriguez và Michy Batshuayi.
Ngay sau khi trận đấu kết thúc, Abramovich đã xuống sân chia vui cùng các cầu thủ và đặc biệt là với tân binh trị giá 58 triệu bảng. 
"Tôi thực sự không nghĩ ông ấy sẽ xuống sân", Pulisic kể lại. "Thật tuyệt vời khi thấy Abra nói xin chào và riêng với tôi là 'Welcome to the club' (Chào mừng tới với câu lạc bộ). Chỉ 4 từ thôi nhưng tôi rất phấn khích".
"Chúng tôi đã có 1 trận đấu tuyệt vời và càng đặc biệt hơn khi tôi đã có những bàn thắng đầu tiên cho Chelsea. Tôi muốn ghi bàn và kiến tạo nhiều hơn nữa để giúp câu lạc bộ giành được những danh hiệu", anh nói thêm.