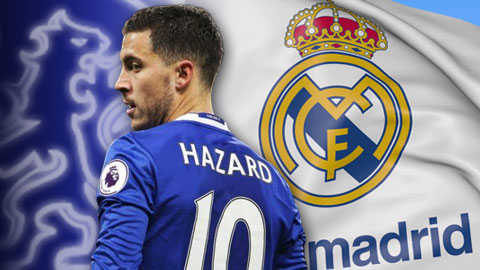 Cầu thủ người Bỉ dự kiến sẽ rời sân Stamford Bridge trong mùa Hè này và điểm đến yêu thích của anh là Real Madrid.
Tuy nhiên, theo Sky Sports, Chelsea đang tỏ ra cứng rắn trong thương vụ này khi đưa ra mức giá lên tới 130 triệu bảng cho ngôi sao 28 tuổi. Trong khi đó, Real định giá
Hazard
chỉ không quá 100 triệu euro (88 triệu bảng) do anh chỉ còn 1 năm hợp đồng với The Blues.
Sau khi chuyển tới Chelsea từ Lille vào năm 2012, Hazard đã vươn mình trở thành ngôi sao số 1 của đội chủ sân Stamford Bridge cũng như một trong những ngôi sao hàng đầu thế giới. Anh đã giúp The Blues giành 2 chức vô địch Premier League, 1 FA Cup, 1 League Cup và 1 Europa League. 
Hazard hiện đang cùng CLB chuẩn bị cho trận chung kết Europa League 2018/19 với Arsenal và bản thân anh cũng khẳng định sẽ chỉ đề cập tới chuyện tương lai sau khi trận đấu này kết thúc.