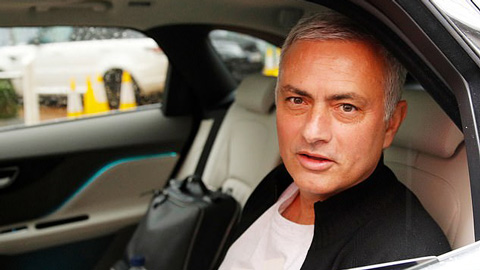 Đã gần 1 tuần kể từ thời điểm
M.U sa thải Mourinho
và những chi tiết xung quanh vụ việc này đang dần được tiết lộ. Buổi sáng hôm bị sa thải, Mourinho vẫn nghĩ sẽ đến sân tập Carrington để thảo luận về kế hoạch chuyển nhượng tháng 1/2019 cùng Ed Woodward. Thế nhưng, ông bất ngờ bị "đá" ra đường.
Tờ The Times của Anh tiết lộ một cuộc gọi điện từ "ngôi sao hàng đầu M.U" là chất xúc tác cho sự ra đi của Mourinho. Sau trận thua 1-3 của M.U trước Liverpool ở Ngoại hạng Anh, cầu thủ này đã hết kiên nhẫn với Mourinho và gọi điện cho Woodward đề nghị sa thải "Người đặc biệt".
Cuộc gọi này đã dẫn đến phản ứng dây chuyền. Woodward đã thảo luận cả đêm với nhà Glazer và số phận của Mourinho được định đoạt như đã biết. Danh tính "ngôi sao hàng đầu" của M.U không được tiết lộ. Ngoài ra, The Times cũng tố rằng một số cầu thủ M.U đã ăn mừng vì Mourinho ra đi.
M.U
cũng "xóa dấu vết" của Mourinho một cách nhanh chóng. Chỉ 5 phút sau khi Mourinho nhận trát sa thải, văn phòng của ông tại trung tâm Carrington đã được dọn dẹp sạch sẽ.
Những tấm ảnh treo tường và các danh hiệu mà "Người đặc biệt" nhận được bị đóng gói hết lại và chuyển ra xe chở hàng. Mourinho trò chuyện với một vài nhân viên và dành phần lớn thời gian còn lại trong căn phòng. Sau đó, ông rời M.U, trả phòng tại khách sạn Lowry rồi trở lại London để tụ họp cùng gia đình.