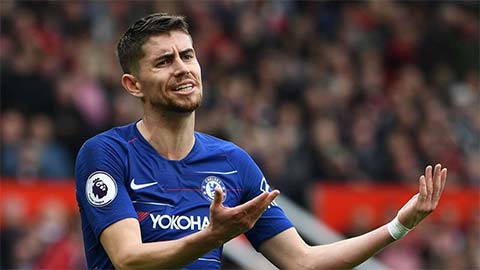 Jorginho là người ghi bàn mở tỷ số cho Chelsea trên chấm 11 mét ở
chiến thắng trước Brighton
mới đây. Dù vậy, xét tổng thể, The Blues vẫn chưa thể làm hài lòng các cổ động viên do thi đấu áp đảo song chỉ ghi được vỏn vẹn 2 bàn thắng.
"Tôi cho rằng chúng tôi cần tận dụng cơ hội tốt hơn, bởi chúng tôi không thể tạo nhiều cơ hội như vậy (trước Brighton) nhưng chỉ ghi 2 bàn. Ở những trận đấu tại Champions League, bạn không thể mắc sai lầm bởi mọi đội bóng đều xuất sắc. 
Các đối thủ có thể chỉ tạo ra 1 cơ hội và ghi bàn luôn. Vì thế, chung tôi cần sở hữu một tinh thần vững chãi hơn để phòng ngự. Champions League là sân chơi rất khó khăn, nhưng chúng tôi sẵn sàng đi mọi nơi để cố gắng giành chiến thắng", Jorginho chia sẻ.
Vào thứ Tư này, Chelsea sẽ làm khách trước Lille ở lượt trận thứ 2 vòng bảng
Champions League
2019/20. Ở lượt trận đầu tiên, The Blues đã bại 0-1 dưới tay Valencia, trong khi đại diện nước Pháp thua Ajax 3 bàn không gỡ. Chính điều này khiến cả Chelsea và Lille đều khát điểm nhằm nuôi hi vọng đi tiếp.
Cầu thủ Chelsea nhảy múa siêu dẻo trước khi vào tập luyện