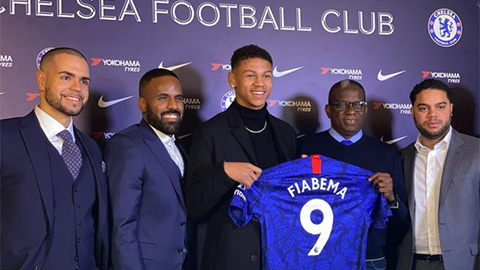 Danh sách cập nhật chuyển nhượng mùa Đông 2020
Theo giới truyền thông Na Uy, The Blues đã trả Tromso 860.000 bảng để sở hữu Fiabema. Trong trường hợp sau này Chelsea bán Fiabema cho một đội bóng nào đó, Tromso cũng được hưởng thêm một tỷ lệ nhỏ phí chuyển nhượng.
Fiabema được cho là sẽ khoác áo Chelsea trong vòng 3 năm rưỡi, nhưng phải đến giữa tháng tới các bên mới chính thức ký hợp đồng khi cầu thủ người Na Uy này bước sang tuổi 17 (chính xác vào ngày 16/2). Do còn quá non kinh nghiệm nên trước mắt Fiabema chỉ đá cho đội trẻ Chelsea. Nếu thể hiện năng lực tốt thì Fiabema sẽ có hy vọng được lên chơi ở đội 1 trong vài năm tới.
Ngày hôm qua, Fiabema đã tới London để dự khán trận Chelsea đè bẹp Burnley 3-0 ở vòng 22 giải Ngoại hạng Anh. Kết quả này giúp đội bóng của HLV Frank Lampard chắc chân trong top 4 với 5 điểm nhiều hơn đội xếp ngay sau trên BXH Premier League là Man United (39 so với 34).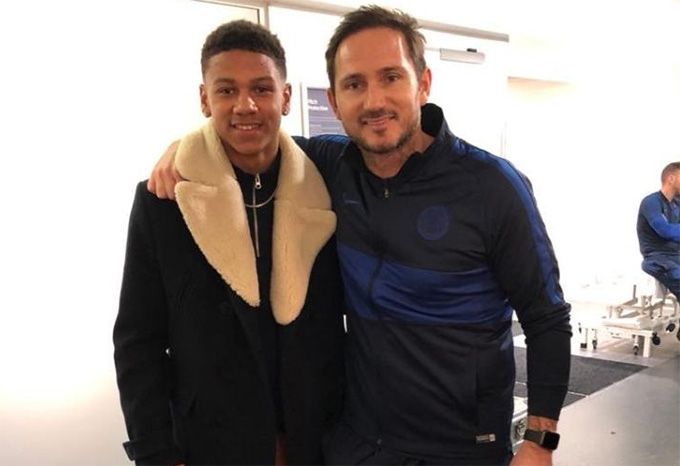 Sau khi trận đấu giữa Chelsea và Burnley kết thúc, Fiabema đã tranh thủ chụp hình lưu niệm với BLĐ The Blues, đàn anh Callum Hudson-Odoi và cả HLV Frank Lampard. Trước đó, cầu thủ sẽ mang áo số 9 này từng tới Chelsea thử việc và gây được ấn tượng khá tốt.
Đáng chú ý, Fiabema có chung người đại diện Imad El Hammichi với một số cầu thủ trẻ của Chelsea như Hudson-Odoi, Faustino Anjorin, Armando Broja và Levi Colwill. Tuy chưa là thành viên ĐTQG, song Fiabema đã chơi cho các đội U15, U16, U17 Na Uy và đều ghi được bàn thắng ở các cấp độ này.
XEM THÊM
Mục tiêu số 1 của M.U bịt tai trước những tin đồn đến... M.U
Cựu sao Milan chia tay Ngoại hạng Anh chỉ sau 6 tháng ngắn ngủi